"Vegas Odds Makers Better watch Out"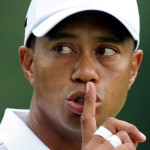 With Tigers return to golf, the golf world is excited. But the question stands, which persona of Woods will it be? The Tiger Woods that had as many women as golf holes and destroyed the field? Or will it be the family troubled Woods, that the field was lukewarm to?
Whichever persona it turns out to be, the golf world will be ready for history to be made. Woods needs to bring back fear to the field, and to make Vegas odds makers pay for the low odds they give him.
If his mind body and skill prevail, we will see the rise of one of the greatest golf legends again, when he return to his former glory.