OK Not Exactly
Topgolf  VS  Topchef
Not only is Las Vegas a destination for entertainment and the recreational gambler, but it is also becoming known for its vast array of culinary delights. From the thousands of restaurants available, whether it be quick service, full service or buffet, visitors and locals have many choices of where their next meal will be, and Topgolf wants to be included in that choice.  Topgolf has taken their unique platform and has extended it to its food and specialty cocktails.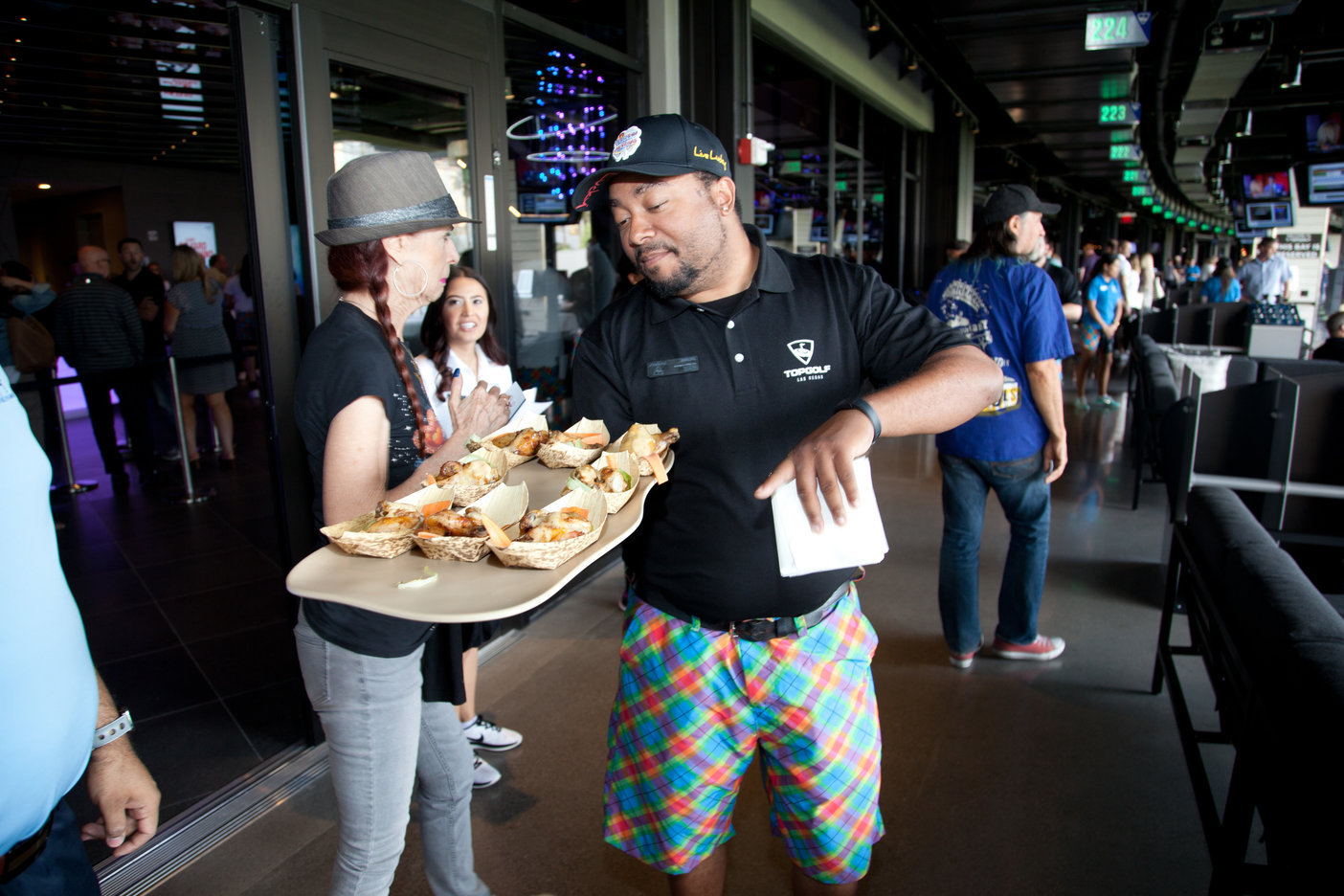 TeeLine Menu  Cabana Menu Event Menu Bottle Service
So media day was not just about the seeing of the venue, it was also about experiencing the culinary delights and cocktails offered at Topgolf.  This was a perfect opportunity for us at Swaygolf because we have a unique edge on our competition, and that is we are Certified Foodies.  Topgolf did not just make a menu filled with your typical bar food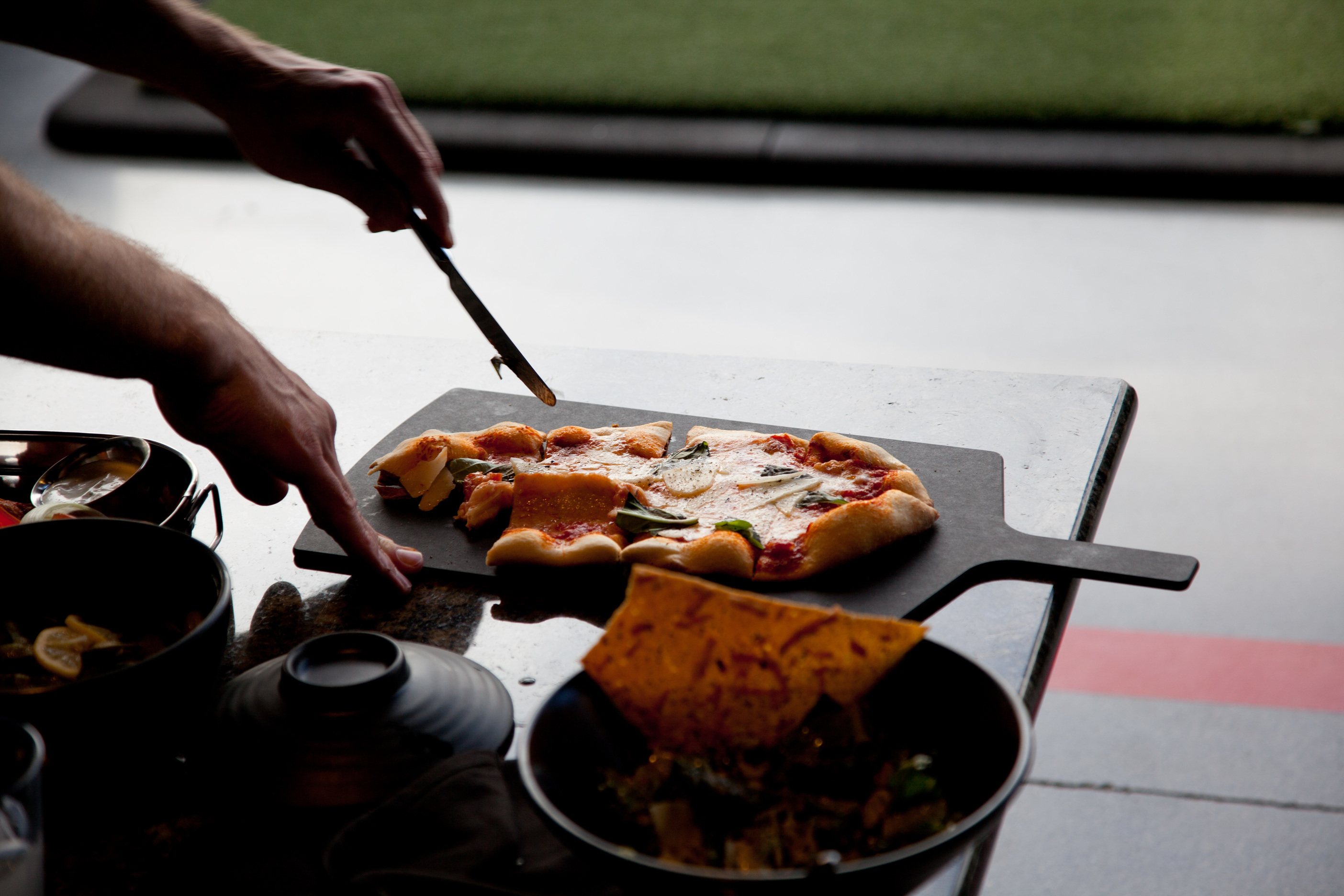 ; you can clearly see they put the effort into finding the right chef to put a menu together that can stand up to any dining location on the strip. We sampled a few items and spoke to a lot of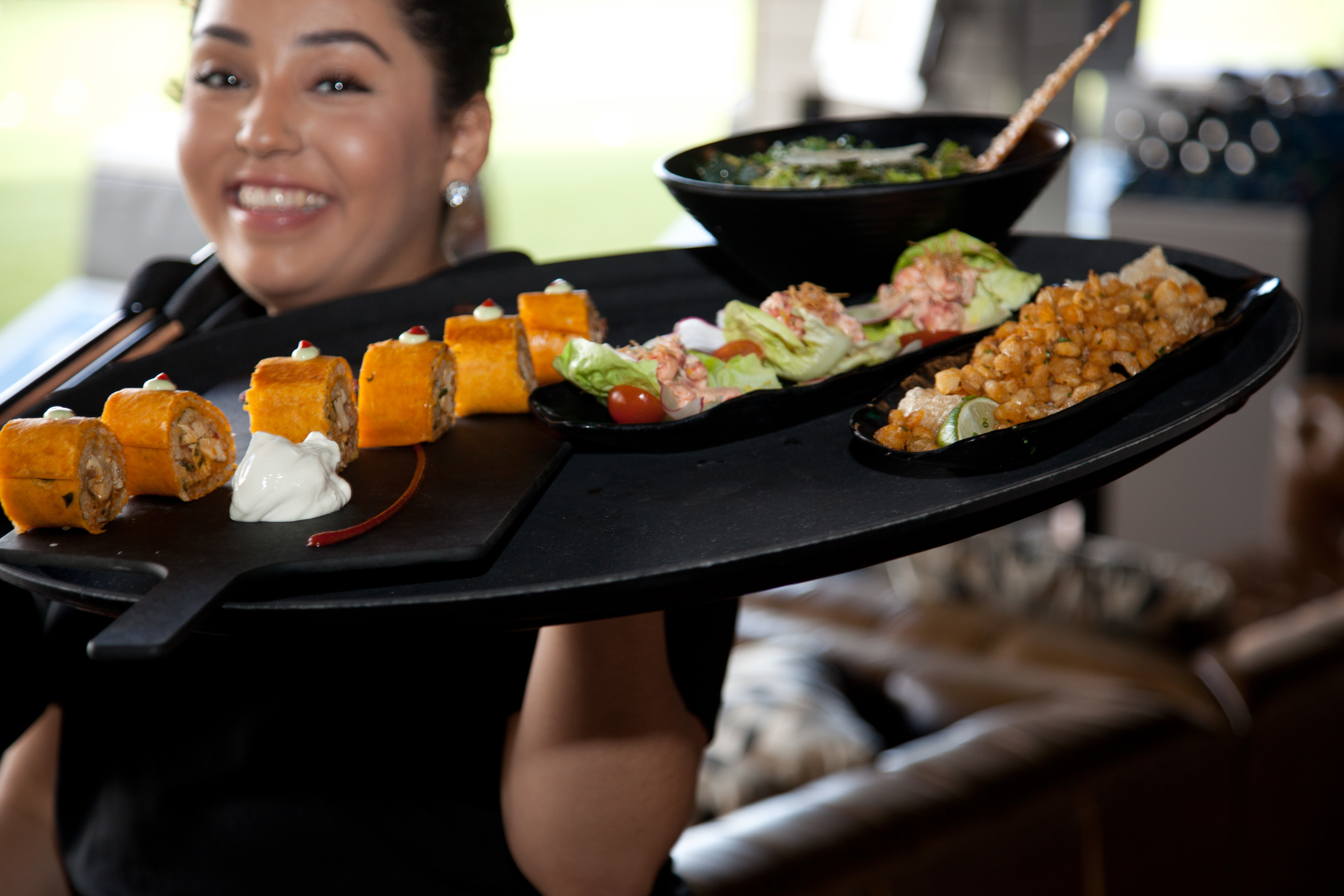 people dining out on media day. For the first bite, we had the Chicken Fried Cauliflower with a white truffle pannacotta, tomato jelly, and lemon zest. OMG, yeah that is a professional term.  The flavors are robust, and the balance of acidity was just right. Next, we tried the Braised Short Ribs with a potato puree and natural jus.  The meat was tender with a nice crust, and the glaze was a perfect match.   The natural jus has just the right flavor, without being overly salty. The flatbreads pizzas all have fresh ingredients and are great to eat while playing a round.The Backyard Wings are smoked and out of the world. We had to have a dessert, so we picked the most interactive dessert which was a food syringe filled with chocolate, Bavarian cream, and a raspberry filling. The kid comes out with this interactive dessert as you get to fill a donut hole with the cream of your choice.
The bottle service and cocktail list at Topgolf are truly inspired by Vegas.With names like a Tipsy Palmer and Topgolf Teas every cocktail has a theme of golf. A selection of shareable cocktails including Citrus Cabana, Pineapple Punch, Sangria Sauza Margarita, Red Sangria and White Sangria.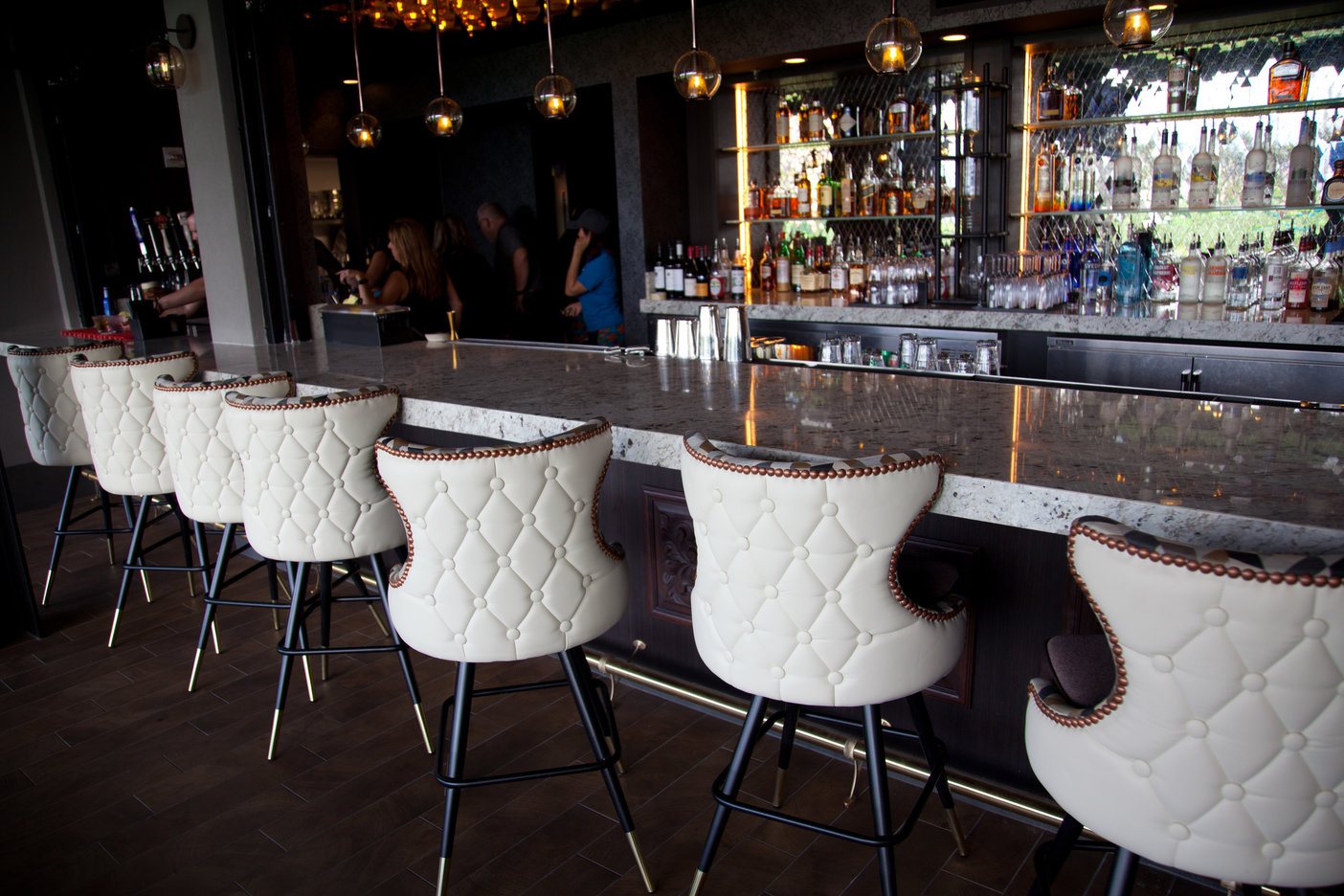 TopGolf pays homage to the Riviera with the bar called Riv.  It also features four other bars that have bay caddies to assist you with all of your thirst quenching needs.  Cocktails are priced modestly and with five bars available, you will not be thirsty while playing at Topgolf.
The Food and Beverage team at Topgolf has done their homework, and now they are in need of more foodies to come in and review their culinary skills.